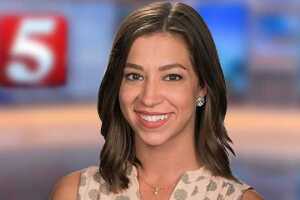 Blayke joined the NewsChannel 5 team after living her whole life in Michigan.
She grew up outside Detroit and spent the last two years working in northern Michigan where she was solely responsible for covering 10 counties at the Tip of the Mitt and the Upper Peninsula out of the Petoskey Bureau for WWTV.
Blayke braved winters that dropped down 18 inches of snow in 36 hours, climbed more than 500 feet in the air to the top of the Mackinac Bridge and even took to the sky to fly a plane for a new high school student pilot program.
Blayke is a proud Central Michigan University alumnus where she worked for their award-winning news station, News Central 34. There she did it all from reporting to running cameras to producing the newscasts.
Blayke also spent a summer with WXYZ in Detroit as a news and web intern.
In her free time Blayke loves to practice yoga, travel, read, spend time in the sun and discover the best places to eat.
She has never been to Middle Tennessee before joining the NewsChannel 5 team, so she can't wait to start exploring all the area has to offer.