The 2016 CMA Music Festival continued Thursday with more free concerts ahead of the first big show at Nissan Stadium.
Performances at the Riverfront Stage got underway at 10 a.m. with Jake Owen kicking things off.
More big name artists, like Scotty McCreery, Sister Hazel, and Ashley Monroe, were also set to take the stage for free shows.
To help keep everyone safe, officers with Metro Nashville Police were out early patrolling Riverfront Park with K9s.
#CMAFest festivities don't start until later this morning but officers & their K9 are scoping Riverfront Park. @NC5 pic.twitter.com/QhupQBnXtj

— Matthew Torres (@NC5_MTorres) June 9, 2016
Thursday night kicked off a lot of fun at Nissan Stadium as several huge names in the music industry took the stage. Each musician also spoke to the media before their performance.
The Oak Ridge Boys took the stage first, starting at 7:40 p.m. Following them at 7:55 p.m., the Charlie Daniels Band rocked it out for the fans. You can find interviews with both at the top of the page.
After a brief pause in the music, Kelsea Ballerini took on a 30-minute performance in front of the screaming fans.
Ballerini was followed by Dierks Bentley, who received a huge cheer from the crowd. (Catch Part 2 of his interview in the videos at the top of the page.)
Miranda Lambert followed Dierks at 9:45 p.m. She sang many of her hits, like "White Liar."
Rounding out the night, fans got to hear from two of their favorites, Rascal Flatts and Jason Aldean. The music lasted till 11:30 p.m.
Earlier in the day, NewsChannel 5 reporter Matthew Torres caught up with two artists who are set to perform later this week.
Sammy Arriaga moved to Nashville from Miami and blends his Latin roots into modern-day Country.
"There are so many great Country artists and I have a little mix of classic country, like Vince Gill," he said. "Some modern artists I love are the Zac Brown Band and Keith Urban."
For Buffalo-native Ruthie Collins, CMA Fest is all about the fans.
"It's really just the most exciting week of the year. So many people come to town [and] you get to see fans that you normally don't get to connect with," she said.
Collins also came up with a little song for morning anchors Steve Hayslip and Amy Watson on the spot.
As festivities continue, several street closures remain in effect.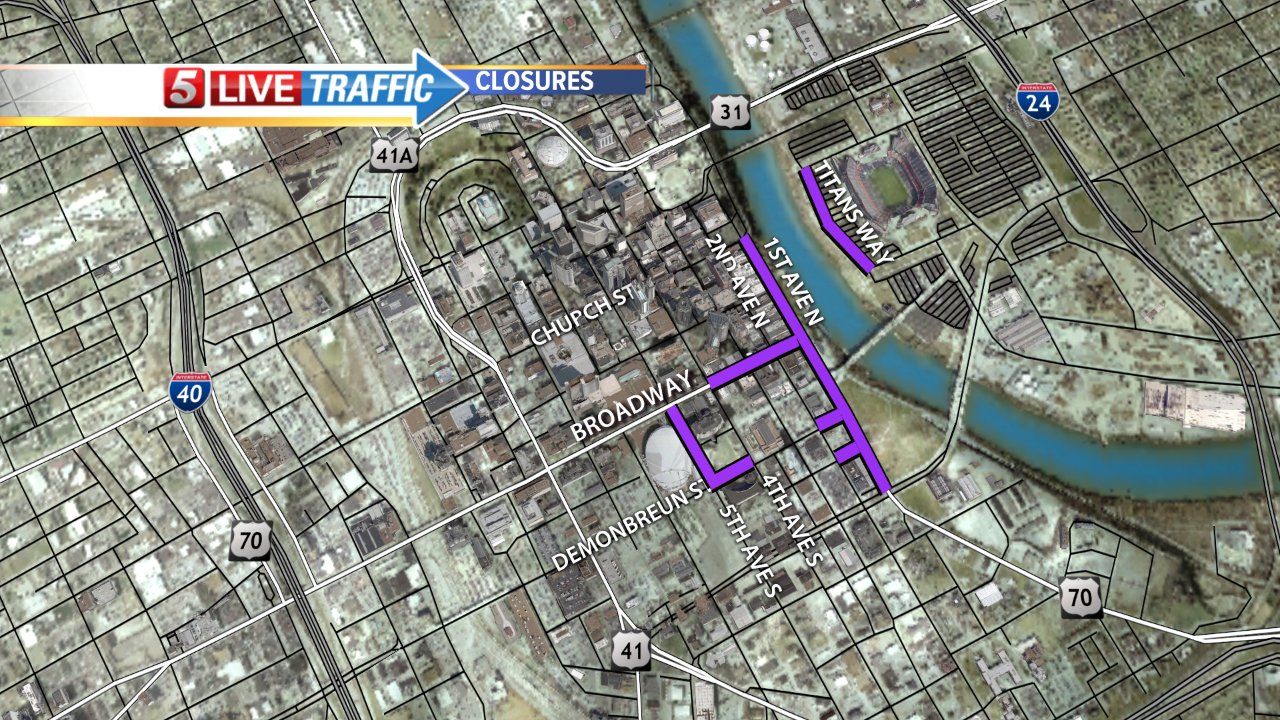 For more information on CMA Fest, you can visit their website.