Legendary Tennessee women's basketball coach Pat Summitt has died. She was 64.
Her son, Tyler, confirmed her death early Tuesday morning. He issued a statement, reading in part:
"It is with tremendous sadness that I announce the passing of my mother, Patricia Sue Head Summitt. She died peacefully this morning at Sherrill Hill Senior Living in Knoxville surrounded by those who loved her most."
Click here to read his entire statement.
Amid reports of Summitt's failing health, her family issued a statement Sunday asking for prayers and saying she had been surrounded by the people who mean the most to her.
Born in Tennessee, Coach Summitt was a staple to the state. One day before her death, Governor Bill Haslam discussed her role as a Tennessean.
"When you think of a list of great Tennesseans over history, I don't know what the numbering is but Pat's at the very top of that list in terms of changing not just the game of basketball, but the impact on the world. I think my heart is heavy along with a whole lot of Tennesseans who are just grateful for what Pat has meant, and we're also appreciative of the fact that she's called Tennessee home over all this time."
A Record-Breaking Career:
After graduating from UT-Martin, a 22-year-old Pat Summitt took over the reins of the University of Tennessee women's basketball team and for 38 seasons excelled as the head coach of the Lady Vols.
Summitt's teams carved out mind-boggling numbers:
Eight National Championships, 18 Final Four appearances, 31 straight appearances in the NCAA tournament and a combined 32 SEC tournament and regular season titles.
In her career, she won 84 percent of her games – that's 1,098 wins and only 208 losses.
Her teams dominated at home, losing just 48 games in 38 seasons, with a 91 percent winning mark for games in Knoxville.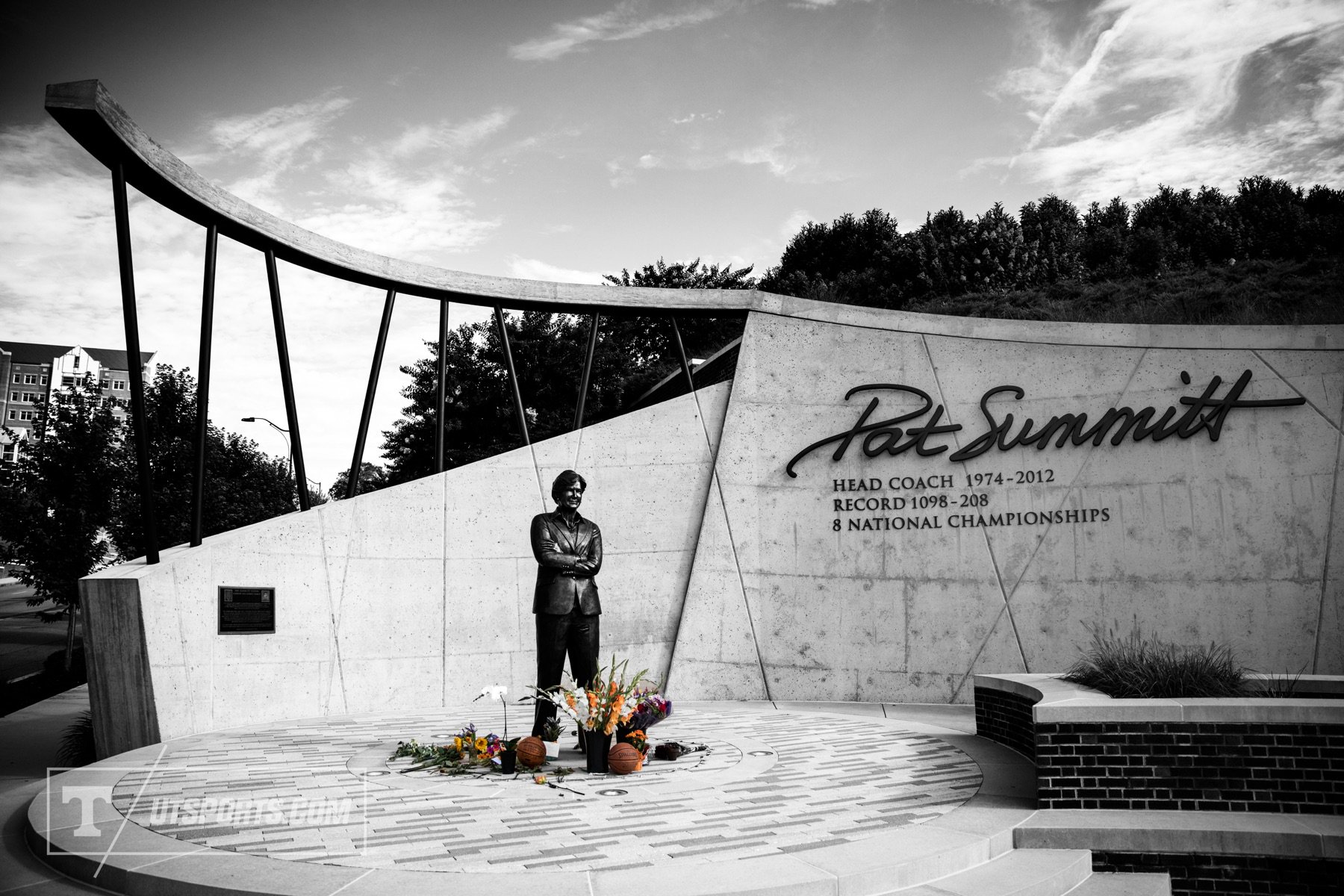 There were a multitude of honors and achievements over the years for Summitt.
She was named NCAA coach of the year 7 times. She coached the United States to Gold in 1984.
Summitt was a first ballot inductee into the Basketball Hall of Fame in Springfield, Massachusetts and was inducted into the Women's basketball Hall of Fame as part of the 1999 inaugural class.
She was presented with the Presidential Medal of Freedom for her impact on sports and American culture.
Summitt loved to battle and compete but 2011, she faced the toughest opponent of her life. Like Summitt had done her entire career, she stared down the challenges ahead.
Related:
PHOTOS: Remembering Pat Summitt 1952-2016
Dozens express their condolences on the passing of Pat Summitt
She formed the Pat Summitt Foundation Fund and helped raise money for research into Alzheimer's through her foundation and the We BackPat Campaign.
Her strength in this public battle with early-onset dementia again garnered her a number of awards, including the Arthur Ashe Courage Award.
Summitt will be remembered for her steely-eyed stare, her intense desire to win and her kindness towards others.
The game lost a legend who was well-respected across the globe.
Summitt took as much pride in her players' success off the court as she did on it. She held a 100 percent graduation rate for all Lady Vols who completed their eligibility at Tennessee.
President Obama Highlights Summitt's Legacy:
President Barack Obama was among the many who expressed their condolences on Summitt's passing, while also praising her role as a mentor on and off the court.
"Her legacy, however, is measured much more by the generations of young women and men who admired Pat's intense competitiveness and character, and as a result found in themselves the confidence to practice hard, play harder, and live with courage on and off the court," Obama's statement read in part.
Read his full statement: http://on.nc5.co/29366MW
A private service and burial for family and friends will be held in Middle Tennessee. A public service to celebrate her life will take place at Thompson-Boling Arena, on the campus of the University of Tennessee-Knoxville.
A Celebration of Life ceremony for Pat Summitt was scheduled for July 14 at 7 p.m. at Thompson-Bowling Arena and will be open to the public.
Nashville Mayor Megan Barry said in a Tweet that both the Metro Courthouse and the Korean Veterans Boulevard Bridge will be lit up in orange in her honor.
Memorial gifts may be made to The Pat Summitt Foundation at www.patsummitt.org/donate. You can also share your condolences and memories by visiting her foundation's website.