The beloved '90s family sitcom 'Sistern, Sister" starring the irrepressible sisters Tia and Tamera Mowry is returning to television with all-new episodes.
Although there has been talk of a reunion for years, it didn't seem as though the plans were ever going to come to fruition. But that all changed when Jackée Harry, who played Tia's hilarious and lovable adoptive mom on the program, went on Steve Harvey's TV show "Steve" on Jan. 16.
During the interview with Harvey, Harry confirmed that, "Yeah, [the reboot] is happening. I'm excited."
Fans will be curious to find out ... are Tia and Tyreke still together? What about Tamera and Jordan? Will Marques Houston (who played fan favorite Roger) be back for the revival? Fans of the show will recall that Houston had a big part in the earlier seasons of "Sister, Sister," but once the sisters went off to college, he left the show and pursued a music career
As for the Mowry sisters—who are now 39 years old—the duo has certainly been busy in the years following the series finale of "Sister, Sister" in 1999. (Has it really been that long?)
Tia Mowry has a 6-year-old son, and she and hubby Cory Hardrict are currently expecting their second child. (I wonder if her pregnancy will be part of the show's storyline?) She is also a leading celebrity chef and has her own program, "Tia Mowry at Home," on the Cooking Channel. Tia Mowry also released a cookbook called "Whole New You" in 2017.
Tamera Mowry has also been staying busy since the show went off the air. She's gottwo kids of her own and co-hosts the daily TV talk show "The Real." Since 2011, she's been married to Fox News Channel reporter Adam Housley.
Details about the impending reboot, including which network it will be on, are still sparse, but Tia Mowry told Us Weekly the show could debut as soon as this fall. She promises that it will "really focus on sisterhood and the strengths and weaknesses of sisterhood."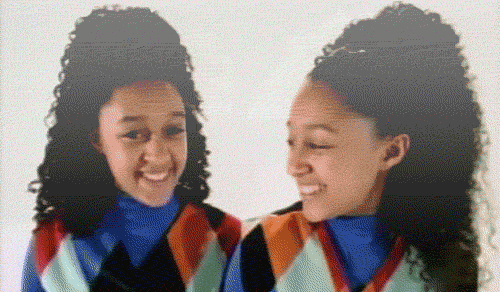 This story originally appeared on Simplemost. Checkout Simplemost for other great tips and ideas to make the most out of life.