A fiery crash blocked lanes of Old Hickory Boulevard in the Forest Hills area of Davidson County.
The incident happened early Wednesday morning near the intersection of Old Hickory Boulevard and Granny White Pike.
Officials on the scene said a vehicle left the roadway and struck a power pole, knocking down several lines before the car caught fire.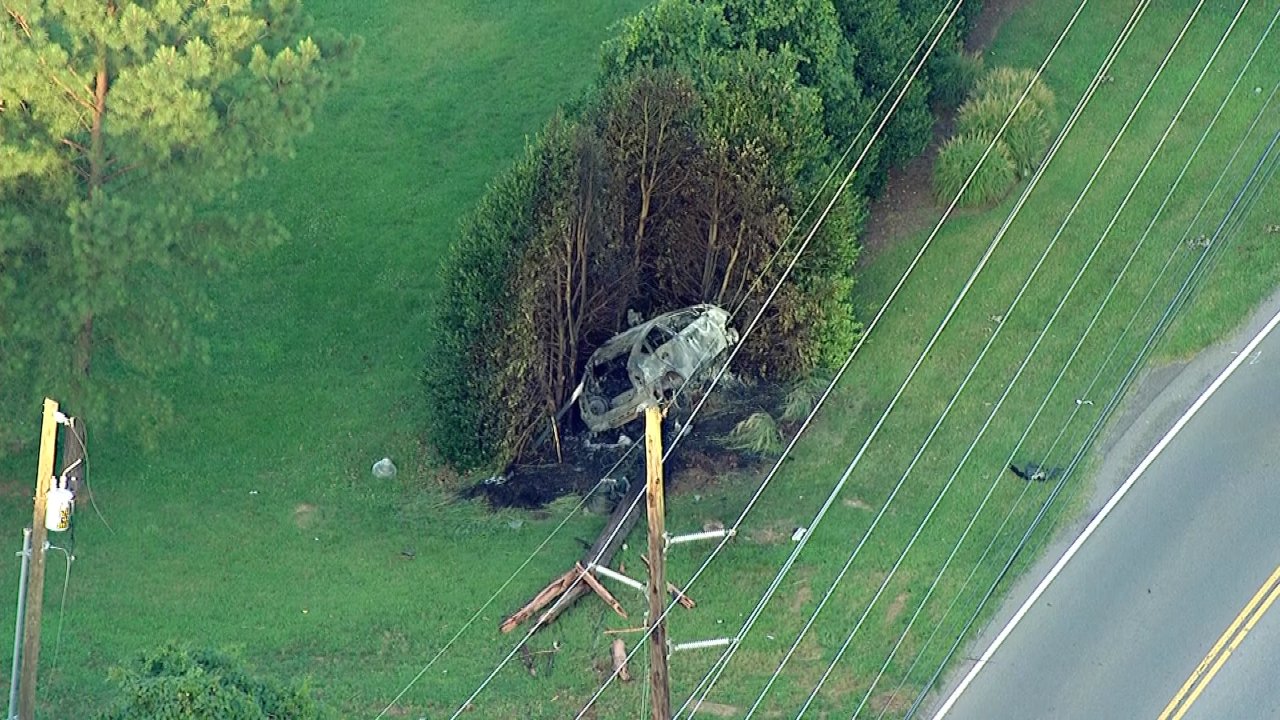 First responders reported hearing several popping sounds and initially thought it was the sound of ammunition.
The male driver, identified as 30-year-old Clayton Thomas, suffered a severed leg as a result of the crash.
He was alert at the scene, but police said he was in shock and could not tell them any details about the collision. He was taken to an area hospital with life-threatening injuries.
According to reports released Wednesday afternoon, Thomas was expected to be okay.
Authorities said Old Hickory Boulevard was closed throughout the day between Granny White Pike and Kingsbury Drive as crews work to restore power in the area.
At least 120 people were without electricity in the area. (More: Nashville Electric Service Outage Map)
Police said there was no evidence of drug or alcohol use at the scene.
Follow @NC5_Dave Nichols on Twitter for alternate routes and additional traffic information.
OHB CLOSED IN FOREST HILLS BETWEEN GRANNY WHITE PK & KINGSBURY DR, alts now on NC5ThisMOrning. #5LiveTraffic pic.twitter.com/adrpsKhTSI

— Dave Nichols (@NC5_DaveNichols) July 13, 2016