WAVERLY, Tenn. (WTVF) — Waverly residents are begging city, county, and state officials for help after February flooding. Concerned citizens believe if Trace Creek had been cleaned out, flooding would have been less severe.
According to the Mayor of Waverly, the flooding wasn't as bad when they dredged Trace Creek several years ago. However, due to state regulations, they are only allowed to dredge and clean out the creek within 200 feet of bridges.
Officials with the Tennessee Department of Environment and Conservation said the city can obtain a permit to dredge more of the creek. They released the following statement:
"TDEC works with local communities upon request on targeted activities to address bank erosion, significant isolated blockages and other water quality issues. Our staff can also advise residents and property owners on site-specific strategies. Local solutions may include replacing undersized structures that may be backing up flow during storm events, appropriate stormwater management on new and existing developments, or in some cases, dredging. At this time, we have not received any permit requests from the City of Waverly for dredging activities, but we are available to discuss long-term solutions with city leaders if requested."
The Mayor of Waverly says the creek is 25 miles long, and the permit costs put a strain on their resources. They're meeting with government officials on a solution, but as of now, there's no watershed for Trace Creek which also contributes to the flooding.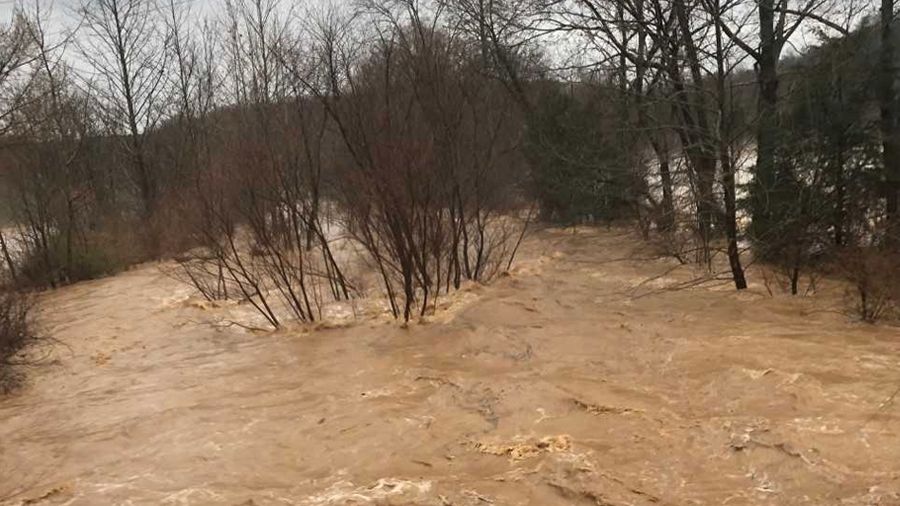 At least 50 homes were affected during the first round of flooding, and around 75 people were evacuated. Waverly Junior High and Elementary schools were closed for more than a week after the flooding.
A State of Emergency was declared in Tennessee, but not in Humphreys County specifically.
The county issued a statement to NewsChannel 5 saying:
"There were several contributing factor to the recent flooding in Waverly and for that matter throughout the county, these are probably the most obvious:

Rain for many days that had saturated the ground in the watershed followed by several inches of rain in 24 hours and then a flash flood that put the creeks out of their banks
Forested areas that have been cleared or clear-cut increasing runoff in many areas
Streams that have lost capacity due to obstructions such as debris, trees and gravel
Taking any one of these factors out of the equation might have prevented this particular flood.
I do not think that Trace Creek has been cleaned out in many years."